Book Info
Publisher: Que Publishing
Pages: 512
Price: US$39.99
Pub. date: October 11, 2015
Category: productivity
Tags: analysis, beginner, Excel, intermediate, Office, Office 2016
Example files: Download this book's example files to your device (ZIP file; 1.7 MB).
Welcome to the home page of Excel 2016 Formulas and Functions! Most Excel users learn only a small percentage of the program's features. They know they could get more out of Excel if they could just get a leg up on building formulas and using functions. Unfortunately, this side of Excel appears complex and intimidating to the uninitiated—shrouded in the mysteries of mathematics, finance, and impenetrable spreadsheet jargon.
Sound familiar? If you need to use Excel as an everyday part of your job, then you've come to the right book. Excel 2016 Formulas and Functions demystifies worksheet formulas and presents the most useful Excel functions in an accessible, jargon-free way. This book not only takes you through Excel's intermediate and advanced formula-building features, it also tells you why these features are useful to you and shows you how to use them in everyday situations. Throughout the book you'll find no-nonsense, step-by-step tutorials and lots of practical examples aimed directly at business users.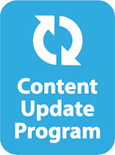 Note, too, that this book is part of Que's exciting Content Update Program. As Microsoft updates features of Excel 2016, sections of this book will be updated or new sections will be added to match the updates to the software. The updates will be delivered to you via a FREE Web Edition of this book, which can be accessed with any Internet connection. To learn more, visit www.quepublishing.com/CUP.
Please use the following sections to learn more about the book.
Related Books
Buy It